Quick Facts
Incision Options: Anchor-shaped, lollipop-shaped, donut-shaped
Procedure: Outpatient
Anesthesia: General
Duration of Procedure: About two hours
Initial Recovery Phase: About five days
Results: Visible immediately, but continue to improve for several months
Do you desire lifted breasts that sit higher up on the chest wall, in a more youthful-looking position? If so, you might be a good candidate for mastopexy, or breast lift surgery, with Dr. Sean Maguire, head of Physician's Center for Beauty. To view Dr. Maguire's patients' breast lift results, visit our breast lift gallery.
What Does Breast Lift Achieve?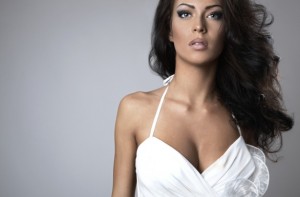 Over time, the body produces less collagen and elastin, proteins that are essential for healthy, elastic skin. Without these proteins, the skin loses its elasticity and starts to sag. In addition, pregnancy and breastfeeding and substantial weight loss can cause cosmetic changes in the breasts, often causing them to droop and / or appear flattened. (For women who would like both lifted and fuller breasts, Dr. Maguire may recommend including breast implants in breast lift surgery.) Sometimes, these factors can also lead to overly enlarged areolas (the darkly pigmented skin encircling the nipples) and nipples that have migrated down the front of the breasts and point toward the floor instead of straight ahead. Thankfully, undergoing breast lift surgery can help improve these aesthetic issues.
Is Breast Lift Right for Me?
Generally, you might benefit from breast lift surgery if:
You are frustrated with sagging breasts, excessively large areolas and / or downward-pointing nipples
You have reasonable expectations for what can be achieved with breast lift surgery
You are in sound health overall
You are not currently pregnant or breastfeeding
You do not plan on becoming pregnant (Although undergoing breast lift surgery does not typically affect a woman's ability to breastfeed, pregnancy and nursing can counteract the aesthetic benefits of the procedure.)
You have made the decision to pursue breast lift surgery of your own volition
What Are the Various Incision Approaches?
During consultation, Dr. Maguire evaluates your skin and breast health and listens to your aesthetic goals for surgery before suggesting the incision approach that best suits your unique needs. The surgeon offers three types of incision patterns for mastopexy:
A donut-shaped incision that goes around the outer perimeter of the areola (best for women with little breast tissue who do not require an extensive degree of breast elevation)
A lollipop-shaped incision that extends around the outer border of the areola as well as vertically down the front of the breast
An anchor-shaped incision that involves the previous two incision patterns plus a third incision that extends horizontally underneath the natural breast crease (best for women requiring an extensive degree of breast elevation and nipple relocation)
What Happens During Breast Lift Surgery?
Breast lift surgery is typically performed on an outpatient basis, under general anesthesia. The procedure takes about two hours, depending on the complexity of the patient's surgical needs.
Once the chosen incision pattern has been made, Dr. Maguire eliminates loose excess skin from the breasts. If the areolas are too large, he can reduce their size by excising some of the skin from the outer part of the areolas. He re-shapes the breast mound, meanwhile raising it to a higher, more aesthetically pleasing position on the chest wall. Keeping the nipple and areola attached to the underlying tissue to help preserve nipple sensation and breastfeeding ability, Dr. Maguire also moves the nipple-areola complex to a higher, more central position on the breast.  If warranted, based on your desire for an increase in size or based on anatomic requirements, an implant may be placed. Once he is satisfied with the position and appearance of the breasts, he closes the incisions and dresses the treatment area with fluffy bandages.
After the effects of the anesthesia have worn off, the patient is released into the care of a responsible individual, so she can recover in the comfort of her own home.
What Can I Expect During Recovery?
Breast lift patients should plan to take about five days off from work or their everyday routine, during which time they should rest as much as possible and avoid vigorous activity including heavy lifting and exercising.
The breasts might be swollen, bruised, numb, tender or sore, but these are expected symptoms that should subside with time. Taking oral pain medication as directed by Dr. Maguire can help relieve any discomfort.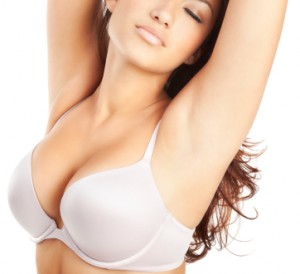 During a follow-up appointment at Physician's Center for Beauty, Dr. Maguire will let patients know when they can safely resume their usual activities.
Breast Lift FAQs
How Do I Tell If I Need a Breast Lift or Breast Augmentation?
Mastopexy and breast augmentation serve different purposes. A breast lift removes excess skin tissue, elevates the position of the breasts and can reduce the size of the areolas. The procedure improves the contour and firmness of the breasts for a youthful, natural-looking result for women with moderate to severe breast ptosis (drooping). Breast augmentation focuses on increasing breast size with saline or silicone breast implants and, in some cases, fat transfer.
If you want breast enhancement and have drooping breasts, a breast lift with breast implants may be an option. This approach combines the two breast surgeries for a bigger, perkier bust at once.
During your consultation at the Physician's Center for Beauty, Dr. Maguire will evaluate your breasts, discuss your cosmetic concerns and develop a surgical approach to reach your desired results.
What Scars Will I Have After a Breast Lift?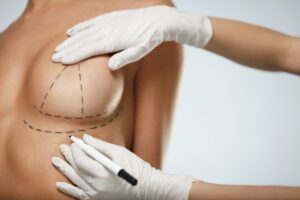 Your breast lift scars will depend on the type of breast lift. The donut breast lift involves two circular incisions made around the perimeter of the areolas (pigmented tissue around the nipples) in the shape of a donut. The lollipop breast lift requires an incision around the areolas' border and a vertical incision down to the crease of the breast and the anchor or inverted "T" breast lift uses a third horizontal incision along the breast crease, turning the lollipop shape into an anchor or upside-down "T."
Scars from a breast lift will fade over time and are hidden well with bras, bikini tops and clothing. You may improve the appearance of scars further with a nutritious diet, drinking plenty of water and caring for your skin when in the sun. Smoking can worsen scarring because it inhibits the natural healing process.
Can I Have a Breast Lift with Implants?
Yes, mastopexy is often combined with breast augmentation with breast implants. This method is a safe and effective way to achieve your goals for your breasts in one procedure, but the plastic surgeon you choose to perform your breast surgeries is critical.
Dr. Maguire has extensive training in plastic and reconstructive surgery and has been published in several scientific articles, research papers and book chapters. He has a natural knack for attention to detail and provides the highest level of care to his patients. Your breast lift with breast implants will be performed at an accredited outpatient plastic surgery center with close follow-up to ensure you're healing well and happy with your results.
Will a Breast Lift Affect My Ability to Breastfeed?
It's possible that mastopexy may impact future breastfeeding, which is why you need to discuss this concern during your consultation with Dr. Maguire. He can take extra care in his surgical approach with nipple relocation to improve your chances of breastfeeding.
While a breast lift does not impact the safety of a future pregnancy, you may require a revision surgery afterward, so it is recommended that you wait until your family is complete to have mastopexy.
Does a Mastopexy Make the Breasts Smaller?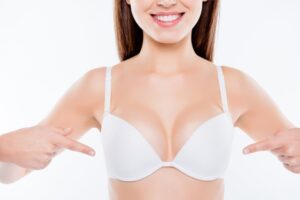 Mastopexy can make the breasts smaller if you wish. A breast reduction is often called a "twofer," as the procedure includes a breast lift. Ask your breast lift and breast reduction questions during your consultation with Dr. Maguire at our Louisville office.
Should I Combine My Breast Lift with Another Procedure?
If you have stubborn pockets of fat and loose abdominal skin, you may consider having a mommy makeover. This combination procedure includes breast surgery such as a breast lift, liposuction and tummy tuck to renew your body shape and give you back your pre-baby contour. A mommy makeover offers several advantages, including reaching your breast and body goals in one procedure and streamlining recovery.
How Much Does a Breast Lift Cost?
The cost of a breast lift depends on the type of mastopexy and other factors. If you combine your breast lift with other plastic surgeries, this will influence the overall price. Dr. Maguire can provide a cost estimate during your consultation, and our office may help you with financing options.
Lift Your Breasts. Lift Your Spirits.
You might be surprised to discover how lifting your breasts to a more youthful position can also lift your spirits. To schedule a one-on-one consultation with Dr. Maguire to learn more about breast lift surgery, contact Physician's Center for Beauty.