Achieve a More Youthful Appearance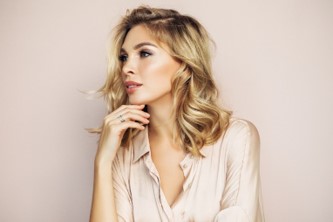 Morpheus8 is a revolutionary fractional skin treatment that combines microneedling with radiofrequency energy to tighten and smooth loose, saggy skin. The subdermal adipose remodeling device is minimally invasive, meaning your treatment can be conveniently performed in our office and does not involve big incisions, significant pain or extensive downtime.
Dr. Sean Maguire and the team at Physician's Center for Beauty would be happy to meet with you to discuss this innovative treatment and determine whether it is right for your specific skin needs.
How Does Morpheus8 Work?
Morpheus8 produces noticeable improvement in wrinkled, loose or otherwise aged-looking skin by stimulating the production of collagen. The naturally occurring protein is one of the building blocks of firm, smooth skin; our bodies produce plenty of it when we are young, but unfortunately collagen production declines with age.
Morpheus8 combines radiofrequency with microneedling, a procedure that makes tiny controlled punctures in the skin. The radiofrequency energy helps intensify the effects of the microneedling by heating the deep dermis layer of the skin. As a result, the skin looks tighter, firmer and plumper in the weeks following treatment.
Morpheus8 is great for improving the appearance of fine lines, wrinkles and acne scarring. You may opt to treat your full face or a limited area such as your jowls or neck. Morpheus8 is appropriate for all skin types and colors, even darker skin tones. Treatment can be combined with another treatment such as FaceTite for optimal results, or performed as a stand-alone procedure if desired.
Morpheus8 Treatment Details
Morpheus8 treatment is performed in our office. Topical numbing cream is used to numb your face so you do not feel any pain during treatment. Sometimes light sedation is used. Once you are numb, Dr. Maguire passes the Morpheus8 device over your full face, neck or other targeted area. The device contains fine needles that puncture your skin's surface, creating channels for radiofrequency energy to reach the deepest layers of the skin. It takes about 20 to 30 minutes to treat the entire face and neck.
Depending on your skin and your goals, you may need up to three treatment sessions every three to four weeks to achieve the desired outcome.
Morpheus8 Recovery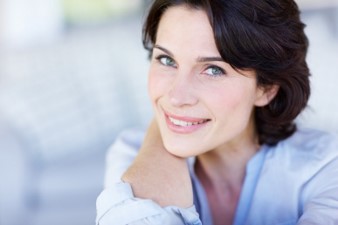 It is common for the treated area to look slightly red and feel a little tight for a few days following a Morpheus8 session. You can return to most of your normal activities soon after treatment, as long as you follow your detailed recovery instructions. These instructions include information about keeping the treated area moisturized and protecting it from sun exposure.
Morpheus8 Results
You can start to see initial improvement as soon as a few days after Morpheus8 treatment. Normally it takes three to six weeks for the most noticeable results to appear. Your skin will continue to improve for up to three months after treatment.



Schedule a Consultation
To schedule a consultation with the team at Physician's Center for Beauty and discuss how Morpheus8 works, please contact our Louisville practice today. During your appointment, we can determine whether Morpheus8 or another non-surgical treatment is best for your needs.