The Kentuckiana Center for Rhinoplasty, located in the Physician's Center for Beauty, is dedicated to cosmetic surgery of the nose.  The surgeons are eminently trained, certified and experienced plastic and reconstructive surgeons, who have performed well over 4,500 cosmetic nose surgeries.
Ethnic rhinoplasty is designed to improve the nose of a patient of a non-Caucasian background. Most ethnic rhinoplasty patients desire a more attractive nose that still reflects their unique ethnic heritage and identity.
Choosing a board certified plastic surgeon with ethnic rhinoplasty experience is important. Dr. Sean Maguire and Dr. Larry Florman are leading rhinoplasty surgeons with a long history of successfully creating beautiful results while respecting patients' ethnic backgrounds. The surgeons understand the aesthetic and technical challenges of ethnic rhinoplasty and how to work around them to deliver extraordinary results.
Why Do People Have Ethnic Rhinoplasty?
It's a common misconception that ethnic rhinoplasty patients wish to erase their ethnic identity and have a "westernized" nose. The majority of patients simply want to look like a better version of themselves by achieving a more proportional, symmetrical and refined-looking nose.
Some of the reasons why people pursue ethnic rhinoplasty include the following:
Narrow a wide nose
Reduce a prominent nose
Fix an asymmetrical nose
Define the nasal tip
Narrow and reduce wide, flared nostrils
Address a nasal tip that droops when smiling
The Unique Challenges of Ethnic Rhinoplasty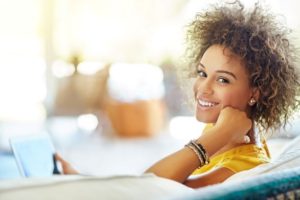 Ethnic rhinoplasty is a complex procedure with some unique challenges. For example, non-Caucasian patients usually have thicker skin that is more prone to scarring and pigment abnormalities. This thick skin can also make refining the nasal tip challenging. Dr. Maguire and Dr. Florman use various techniques to prevent noticeable scarring, such as using the closed surgical approach whenever possible.
Preparing for Ethnic Rhinoplasty
The ethnic rhinoplasty experience begins with a pre-operative planning consultation with Dr. Maguire and Dr. Florman. At this appointment, patients should be prepared to discuss what bothers them about their nose and what they wish they could change.
Dr. Maguire and Dr. Florman examine the nose, evaluating the skin, bone and cartilage, and explain whether the patient's goals and expectations are reasonable. If so, they and the patient determine the plan of treatment.
The Ethnic Rhinoplasty Procedure
The ethnic rhinoplasty procedure is based on the patient's ethnicity, unique anatomy and goals of surgery. In some procedures, Dr. Maguire and Dr. Florman reduce the width of the nose or increase its height; they may also refine flared or oversized nostrils, or define the nasal tip. These modifications sometimes require using cartilage grafts taken from the septum or the ear.
Ethnic rhinoplasty is performed on an outpatient basis with anesthesia. It usually takes several hours to complete.
Recovering from Ethnic Rhinoplasty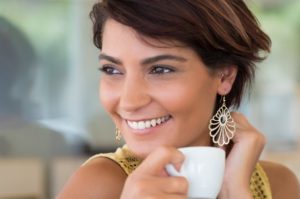 The recovery from ethnic rhinoplasty is similar to conventional rhinoplasty. However, thicker skin tends to have more swelling than thin skin and it can take longer for the swelling to subside. Most patients are able to return to work or school after about two weeks, and see results by the end of the first month.
Initial results can be seen as the swelling starts to resolve, and continue to improve over time. It can take up to a year for the swelling to completely subside and the results to stabilize.
Book an Ethnic Rhinoplasty Consultation
For more information about ethnic rhinoplasty, Dr. Maguire and Dr. Florman invite you to schedule a consultation by calling today.  There is no charge for this consultation.