The History of Botox®

Used since the early 1990's as a treatment for muscle spasticity, this once obscure drug has transformed the face of plastic surgery since its FDA approval for the treatment of wrinkles. Since its approval in 2002 it has become the most sought-after cosmetic treatment in the U.S. The popularity of Botox® is attributed to its nonsurgical nature, affordability, low occurrence of side effects and effectiveness in reducing brow furrows, horizontal forehead wrinkles and crows feet.
How it works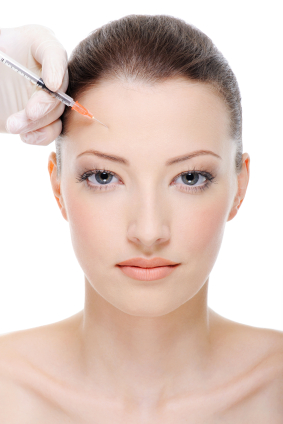 Derived from a purified protein produced by a bacterium, Botox® blocks nerve impulses to muscles in a very localized way, temporarily relaxing muscles that cause wrinkles in the face.
What to expect
The treatment is quick and painless; performed in the office without any anesthesia being needed. Results are gradual, begin to take effect 3-7 days after treatment and typically last 3-4 months. A natural-appearing relaxation of muscles occurs with softening of the forehead and the "eleven lines" and the elimination of crow's feet. The treatment is tailored for the individual so that wrinkles are eliminated while natural expression is maintained.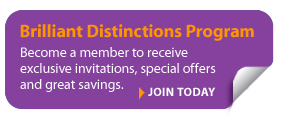 Areas of treatment
Glabella- The area between the brows or the "eleven lines"

Forehead- Horizontal lines across the forehead

Crow's feet- "smile line" at the side of the eyes

Around the mouth- Vertical lip lines

Lip depressors- To improve a downward turned corner of the mouth

Neck- Muscular bands on the front and side of the neck

Non-surgical brow lift- A moderate lift of the brows without surgery!
Dysport®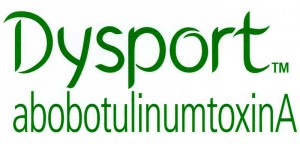 Used in Europe for a decade, this exciting alternative to Botox® was FDA approved in the United States in 2009. The effect of Dysport is identical to Botox and studies indicate it produces its effects more quickly. Results typically last four months or more.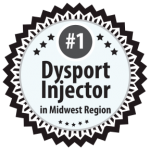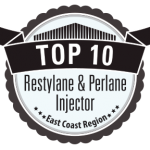 Botox FAQs
Will My Face Look Frozen or Unnatural After Botox?
The frozen facial appearance after Botox is rare. This unnatural look was more common in the early days of Botox for cosmetic uses, but an experienced injector can deliver natural, youthful results. Dr. Sean Maguire is certified by Allergan as a Platinum-Plus provider of Botox. He knows the precise amount of Botox needed to achieve your cosmetic goals to preserve facial expressions and smoothen dynamic lines and wrinkles.
Is Botox or Dysport Performed Differently in Men?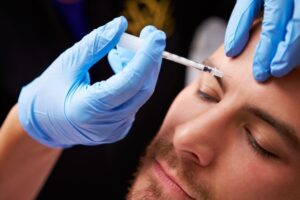 Botox treatment areas are the same for men and women. Both sexes struggle with deep furrows along the forehead, vertical lines between the brows and crow's feet around the eyes. However, men have thicker muscles and often require more units of Botox to reach their desired results.
The goal of Botox for men is to minimize prominent wrinkles and lines without looking overdone or like they've had cosmetic treatments. Botox has gained popularity among men in recent years and is often nicknamed "Brotox."
How Many Facial Injections of Botox or Dysport Will I Receive?
The number of Botox units required to reach your cosmetic goals for your face depends on many factors. Dr. Maguire is an expert injector certified by Allergan the manufacturer of Botox. He knows the precise amount of Botox needed to smoothen your lines and wrinkles and relax muscles for a natural-looking outcome.
What is the Cost of Botox or Dysport Treatment?
Botox and Dysport are typically billed by unit, and Botox may range from $10 to $15. The number of units needed for your Botox or Dysport treatment depends on the treated area, severity of lines and wrinkles and other factors such as muscle thickness and strength. Dr. Maguire will discuss Botox or Dysport cost during your consultation, and you may have the injectable treatment at the end of your appointment if you wish.
How is Wrinkle Treatment with Botox Different than Dermal Fillers?
Botox and Dysport are injectables made with the neurotoxin, Botulinum toxin type A. This substance immobilizes the muscles responsible for dynamic wrinkles that form after years of repeated facial expressions. These neuromodulators address the source of the wrinkle or crease on the skin, smoothening lines by preventing muscle movement.
Dermal fillers focus on static wrinkles and facial volume loss that happen with age as your body produces less collagen, elastin and hyaluronic acid. These proteins and compounds are responsible for youthful, taut, supple skin. Static wrinkles form around the mouth corners, nose and other areas. Dermal fillers work to "fill in" these lines and restore lost volume in various face areas.
Can Botox be combined with other Injectables for Non-Surgical Facial Rejuvenation?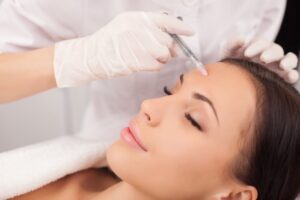 Yes, Botox or Dysport are often combined with dermal fillers or other non-surgical treatments to restore a youthful complexion without plastic surgery and downtime. These injectables may also be used to enhance results from a facelift or other face procedure. Non-surgical facial rejuvenation with injectables is often nicknamed a "liquid facelift."
Why Choose an Allergan-Certified Provider for Your Botox Treatment?
Choosing a plastic surgeon or medical professional for your Botox treatment is a critical decision, and you do not want to sacrifice experience and skill for a lower price. Allergan provides hands-on training for Botox providers to earn the certification, and Dr. Maguire has extensive experience with this injectable as a Platinum-Plus provider.