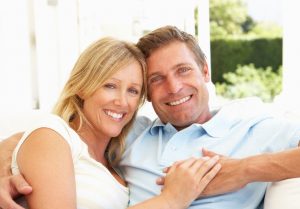 Looking for a BioTE® provider in Louisville, KY? BioTE®'s hormone pellet therapy addresses missing hormones in both men and women to help them lead more productive, satisfying lives. BioTE® is recommended for patients suffering from menopause, perimenopause and andropause or other hormonal imbalance issues.
What is BioTE® Hormone Therapy?
Balanced hormones are essential for good health, but as you get older, hormone levels drop, causing a slew of health problems and general decline in wellness. Medical research shows there is a link between hormonal imbalance and an increased risk of serious health conditions including diabetes, heart disease, Alzheimer's disease and osteoporosis. Men and women alike can benefit from BioTE®, as BioTE® continuously administers the hormones that the body requires.
Physician's Center for Beauty is invested in your overall wellness. We are pleased to offer BioTE® bioidentical hormone optimization for individuals in Louisville suffering side effects from menopause, perimenopause (pre-menopause) and andropause. This natural hormone therapy works to restores hormonal balance by replacing missing estrogen and testosterone. With BioTE® bioidentical hormone optimization, men and women can enjoy a boost in both physical and mental health.
Understanding BioTE® Bioidentical Hormone Optimization
BioTE® bioidentical hormones are derived from natural plant sources and made to match the molecular structure of hormones present in the body. Created in a compound pharmacy, the hormones are placed in pellets, which are smaller than a grain of rice. Once ready, the pellets are implanted beneath the skin to continuously release hormones into the bloodstream.

The Benefits of BioTE® Hormone Pellet Therapy
Patients and medical professionals alike have found that hormone pellet therapy is well-tolerated and can produce fewer side effects than other hormone treatment methods. This is because BioTE® pellets deliver small, consistent doses of hormones that are customized to each patient's specific needs. In addition, hormone pellet therapy only requires three to four treatment sessions per year, while other methods may require weekly or daily treatments.
BioTE® Reviews
"I have had three appointments now for these pellets and they are nothing short of a miracle!!!" – Facebook Review
"It's amazing. The energy you feel, and the things you can do on it, and the things you can't do off it, it's just night and day." – BioTE® Video Review
"A couple of weeks after my first injection I felt like I was 17 years old again. Hot flashes, low sex drive, mood swings and anxiety completely disappeared." – Facebook Review
Are You a Candidate for BioTE® Hormone Pellet Therapy?
You may benefit from BioTE® hormone therapy if you experience any of the following symptoms due to menopause, perimenopause or andropause:
Muscle and joint pain
Decreased muscle strength
Reduced libido/sexual performance
Daytime fatigue and lack of energy
Mood swings
Anxiety
Depression
Weight gain
Hot flashes
Bladder symptoms
Migraines
Reduced mental focus and memory
Prior to hormone pellet therapy, our team will draw your blood to have it analyzed in a laboratory. The information gathered from your bloodwork will be used to determine the proper dosage for your BioTE® pellets. Following BioTE® hormone therapy, potential benefits include more energy, increased mental sharpness, improved libido and better sleep.
What to Expect During Your BioTE® Hormone Pellet Therapy
BioTE® hormone pellets can be implanted in a simple procedure in our office. They are positioned in the fatty tissue just beneath the surface of the skin. Once in place, the pellets mimic healthy ovaries or testicles by releasing a healthy and steady delivery of hormones directly into the bloodstream. The pellets release hormones 24 hours a day, seven days a week for three to five months. Once the time is up, the pellets will naturally dissolve into the body.
To learn more about undergoing BioTE® hormone pellet therapy in Louisville, please schedule a consultation with our hormone specialist Marilyn Cannon. Contact Physician's Center for Beauty by calling or emailing us.