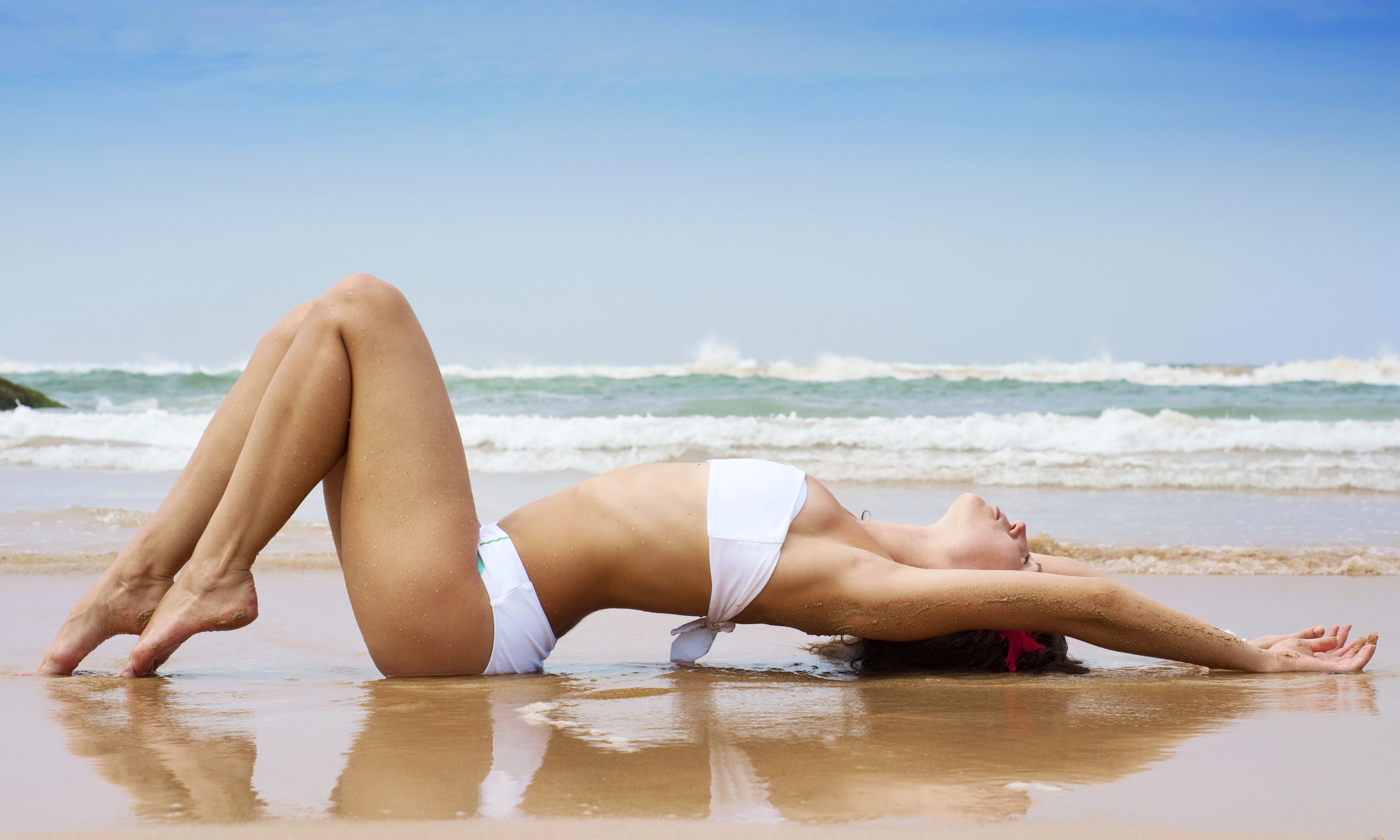 Every year around this time, Dr. Sean Maguire, a respected Louisville plastic surgeon, sees an influx of patients wishing to address a range of aesthetic concerns. Many of these patients express their desire to undergo plastic surgery to achieve their ideal summer body. The beginning of the year is a great time to undergo plastic surgery as it gives the body enough time to heal from surgery and look fabulous just in time for summer. If your body isn't quite ready for summer, Dr. Maguire can help. Here, he discusses popular treatment options he performs to help patients achieve a stunning summer body.
For a Flabby Stomach
If you are tired of doing countless crunches without seeing any results, a tummy tuck can help you obtain the trim and toned abdomen you're looking for. Tummy tuck is a body contouring procedure that removes loose, excess skin on the abdomen for a tighter, more sculpted stomach. Depending on the patient's needs and goals, a tummy tuck can be combined with other body contouring procedures like liposuction. Many women undergo tummy tuck as part of mommy makeover, a treatment that addresses several post-pregnancy concerns including saggy, deflated breasts, loose abdominal skin and unwanted fat deposits.
For Unflattering Pockets of Fat
Whether it be on the upper arms, thighs, back, love handles or stomach, areas of bulging fat can be both embarrassing and difficult to hide during the summer. Fortunately, there are several plastic surgery options available today aimed at removing small, stubborn pockets of fat. Liposuction is a surgical treatment option that involves inserting a small cannula into the treatment area to safely break up and remove fat. Dr. Maguire also offers non-surgical options, including CoolSculpting Elite and SculpSure. These innovative minimally invasive treatments require less downtime than liposuction and do not require incisions, anesthesia or bandages. Each procedure offers its own set of benefits and limitations. Dr. Maguire can advise you as to which fat removal option is best for you after hearing and then discussing your aesthetic concerns and goals.
For Dry, Flaky Skin
Your skin will be in full display during the summer and yet the cold, dry winter weather can compromise the beauty and health of your skin. If your skin is in need of TLC, Dr. Maguire offers a range of med spa services to rejuvenate your look just in time for summer. For sun damaged or aging skin, laser skin resurfacing can help create a healthier, younger-looking complexion. If bothersome and unattractive body hair is your concern, laser hair removal can achieve long-lasting results. Several treatments are needed, so it is best to plan ahead and schedule your treatments well ahead of the summer season.
Speak to Dr. Maguire Today
Make 2017 the year you finally work on getting the best beach body possible. To discuss your aesthetic concerns and goals, schedule a consultation with Dr. Maguire. Please call Physician's Center for Beauty at (502) 897-7546.