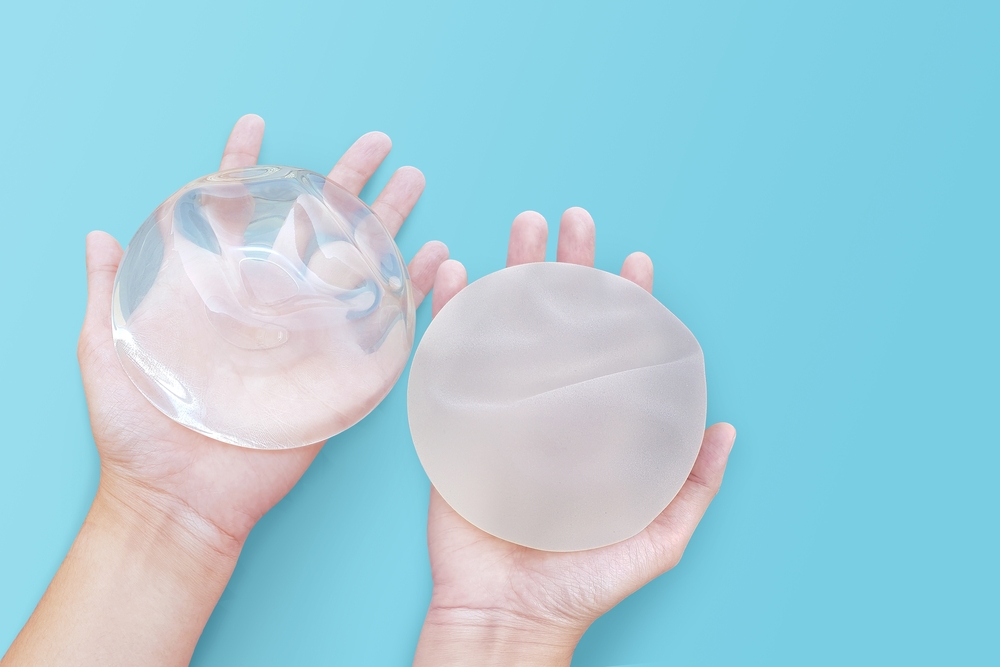 What is the difference between silicone and saline? It's a question you probably hadn't give much thought to until you started to consider breast augmentation. As Louisville's most trusted plastic surgeon, Dr. Sean Maguire regularly explains the distinctions between silicone and saline, the two main types of breast implants. Here, he shares what you should know when selecting a breast implant.
Your Texture Options
Silicone implants use a silicone (plastic) shell to hold the silicone gel. Saline implants also use a silicone shell, but they are filled with a sterile saltwater solution. While all saline implants are round, silicone implants come in two main shapes: round and form stable. Form stable implants, also known as gummy bear implants, are teardrop shaped and help to create a shape that matches the natural slope of a young woman's breasts.
The Advantages of Each Texture
If you are primarily concerned with the feel of the implants, silicone implants are probably your best option since they tend to feel more like natural breast tissue to the touch. Silicone implants also are known for looking more realistic because they move more naturally and are far less likely to have visible rippling.
However, if you are worried about scarring, you may want to choose saline implants. Because saline implants can be filled after being placed in your breasts rather than inserted whole, Dr. Maguire can make a smaller incision, which results in less scarring.
Fortunately, both implant styles are highly safe with low rupture and complication risks. If you are worried about an implant rupture, you may wish to choose saline implants since your body easily expels saline without posing any health problems.
Other Breast Augmentation Choices
Texture is not the only factor you will have to consider. You must also decide the size and shape of your implants. The good news is that Dr. Maguire is here to guide you through the process. After listening to your preferences and goals, he can help you select the right implants for your desired proportions.
Additional breast augmentation choices include implant placement and surgical approach. Your implant can be positioned behind your breast tissue or behind your pectoral muscles. Regarding the surgical approach, Dr. Maguire can make his incisions under the lower breast fold (inframammary), around the areola (periareolar), or inside the armpits (transaxillary). All these choices are discussed in great detail during the consultation phase.
Ask Dr. Maguire All Your Implant-Related Questions
Dr. Maguire is a compassionate, knowledgeable plastic surgeon who makes it his goal to ensure that all his patients feel confident and informed prior to making any decisions about cosmetic surgery. If you would like to learn more about breast implants, please schedule a consultation at the Physician's Center for Beauty by calling 502-897-7546.