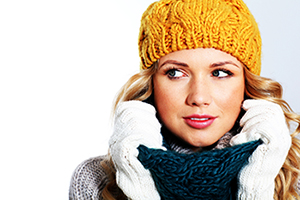 Are you planning to take some time off from work during the holidays to rejuvenate yourself? The end of the year is an excellent time to pamper yourself and undergo a quick makeover with the cosmetic procedure of your choice. In this blog post, Dr. Sean Maguire of the Physician's Center for Beauty explains the perks of timing your treatment during a holiday vacation, and he suggests the perfect procedures to revitalize your look for the New Year.
Why the Holidays Are a Great Time to Undergo Cosmetic Treatment
The end of the year is a smart time to have cosmetic treatment for a few reasons. A holiday vacation from work or school gives you the time you need to schedule and undergo treatment. Social schedules tend to slow down, allowing you to recover at home until any post-operative side effects resolve. Also, a makeover is a wonderful way to set the tone for a beautiful and positive New Year!
Face and Body Procedures to Consider
Since it is very close to the end of the year, non-surgical treatment options provide the quickest results with the shortest downtime. Here are some suggestions to rejuvenate your face or body:
If you're concerned about a tired, worried or prematurely aged facial appearance, Botox is an incredible treatment option. The cosmetic injectable is used to minimize horizontal forehead wrinkles, brow furrows and crow's feet around the eyes. Treatment is quick and virtually painless, and the results appear about three to seven days after treatment. Botox lasts temporarily, and treatment should be repeated every three to four months to maintain the results.
Another facial rejuvenation option is fillers, which replace lost volume in certain areas of the face. Depending on the specific product, fillers can be used to correct smile lines or "marionette" lines, plump up thin lips or improve the contours of the cheeks and jawline. Filler treatment is quick and the results appear rapidly. Treatment with fillers should be repeated every few months to maintain the results.
IPL (intense pulsed light) skin rejuvenation, also known as a photo facial treatment, rejuvenates your complexion and helps you enjoy beautiful skin. IPL treatment can improve the appearance of pigmentation, age spots, facial veins, redness and rosacea. Depending on your needs, a single treatment or series of treatments may be recommended.
CoolSculpting Elite is a non-surgical system that freezes unwanted fat for a slimmer, sexier physique. It can be used to contour the abdomen and back. The technology is cleared by the FDA for safety and produces noticeable results in as little as a single treatment.
Learn More about Your Holiday Treatment Options
To learn more about any of the treatments mentioned, or to schedule a consultation with Dr. Maguire, please contact the Physician's Center for Beauty by calling (502) 897-7546.