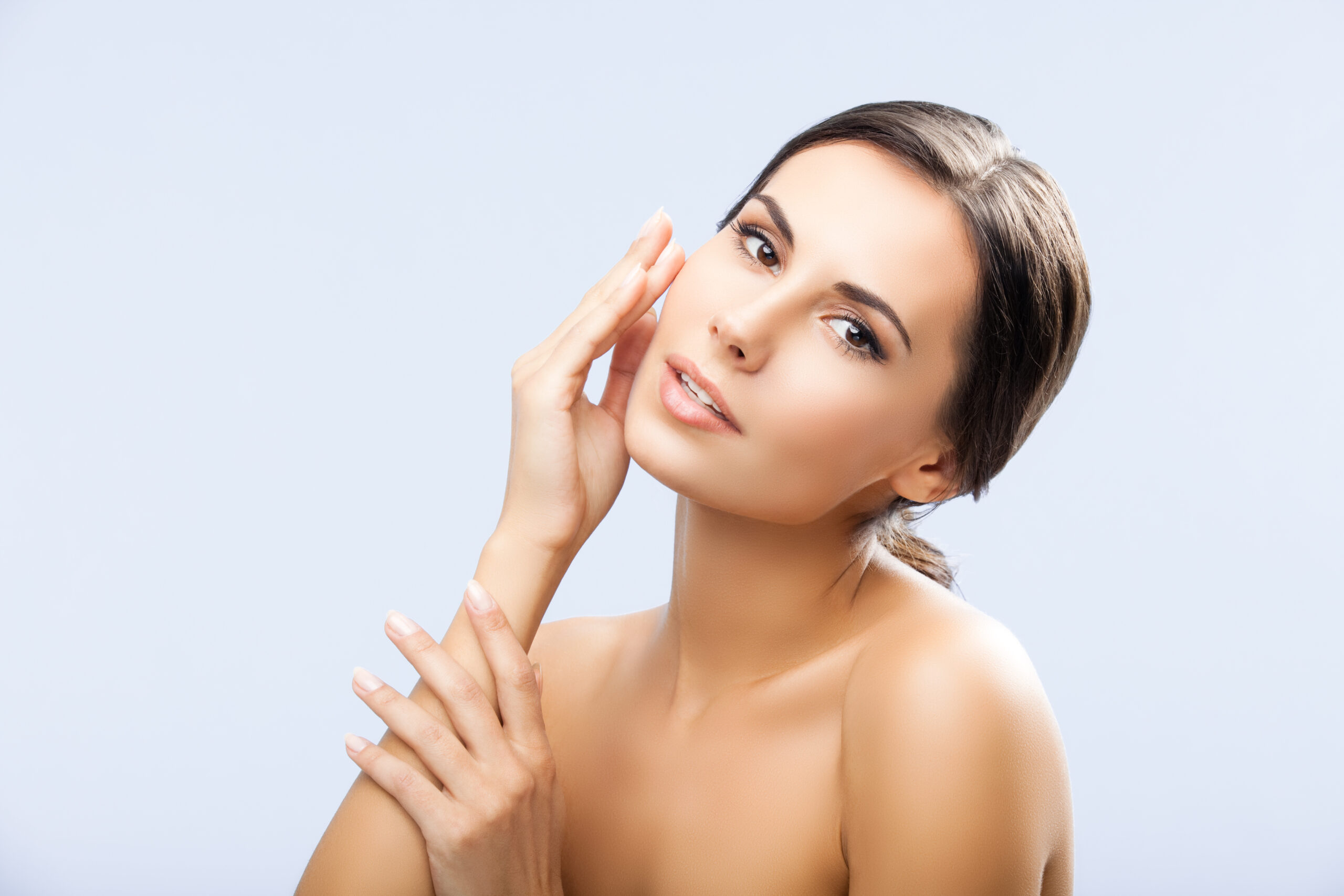 In 2019, Allergan's SkinMedica introduced DiamondGlow™. Top plastic surgeon Dr. Sean Maguire, of Louisville's Physician's Center for Beauty, discusses how DiamondGlow™ by SkinMedica combines dermabrasion and topical serums to help transform your skin.
How DiamondGlow™ by SkinMedica Works
DiamondGlow™ by SkinMedica is a non-invasive dermabrasion treatment that exfoliates and nourishes skin, in turn revealing its radiance. The diamond in the brand name is literal. The device features six diamond tips allowing for customization of skin therapy.
DiamondGlow™ works in three distinctive ways:
Exfoliation – Uncovers renewed skin.
Extraction – Deep-cleans and extracts debris from pores.
Infusion – Skin is infused with SkinMedica's pro-infusion serums.
SkinMedica Infusion Serums
The SkinMedica pro-infusion serums were developed after significant scientific research. All of these serums are free from sulfates and paraben. There is no fragrance added.
The SkinMedica serums consist of:
TNS Advanced Plus+ – Targeting fine lines, wrinkles and sagging.
Skin Brightening – Improves uneven pigmentation appearance.
Ultra-Hydrating – With hyaluronic acid for rehydration and smoothing.
Vitamin C – This powerful antioxidant rejuvenates and protects skin.
Pore Clarifying – Especially recommended for acne-prone skin.
DiamondGlow™ Facial Treatment
Do not confuse DiamondGlow™ with an ordinary facial. Rather than exfoliate skin at just the surface level, DiamondGlow™ deeply cleans the skin with a next-level resurfacing treatment. That is due to the device's revolutionary diamond-tipped wand, which permits in-depth skin rejuvenation.
DiamondGlow™ Whole Body Treatment
DiamondGlow™'s benefits are not just for the face. It allows for full-body skin rejuvenation.  If your feet, legs, arms, neck or back are dry, rough, discolored or do not possess the luminosity you desire, DiamondGlow™ can help.
Small bumps on the back of the arms or legs known as keratosis pilaris should also respond to DiamondGlow™. The device can help eliminate stretch marks on the breasts and abdomen, and may minimize the appearance of cellulite on the thighs. It is suitable for deep pore acne cleaning on the back and elsewhere.
Results
Patients should notice definite improvement within 72 hours of treatment.
Continued treatments increase the glow. Your doctor will put together a customized DiamondGlow™ plan based on your individual skin profile.
Contact Us
If you would like more information about DiamondGlow™ by SkinMedica and what it can do for you, contact the Physician's Center for Beauty today to arrange a consultation with Dr. Sean Maguire. He will answer all of your questions so you can determine whether this dermabrasion technology is the right choice for your needs.